Super bad of me I absolutely forgotten where I got this beautiful girls!
Anyone knows or identify this work as yours please raise your hands up and call out!
Interesting composition and idea, Coin Operated Boy! Boy, would I also like one when I do need one to be my personal take-carer. And as always, love the brown envelop paper as medium.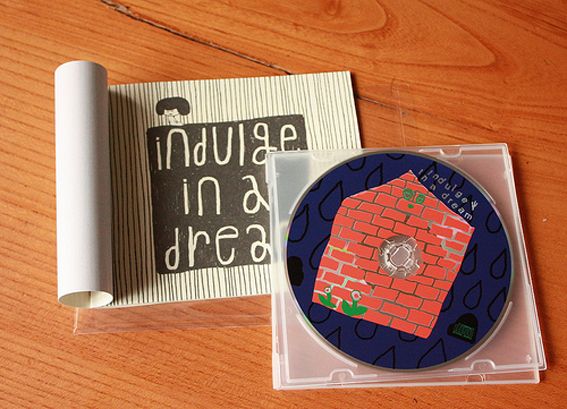 Mogu Takahashi's whimsical child-like dolls with bright colors and other creative works do brighten up someone's day! とてもかわいい!<3
French color-pencil
Florent Chavouet
illustrator brings little Japan to life and his website is picturesque and lovely to see. How I want the book,
Tokyo Sanpo (
walk [around] Tokyo)! Doubtful that bookstores here have it.
And his ongoing character sushi and being mashed with other types of food is a little daily comic to follow :D
•
photos from Amazon and his blog•
In an
old interview
I found; Ebony Bizys an otaku too!
Whut? It doesn't make sense. All I did was discover her, adore her works and her cute self, and she likes the same thing I do! We're all otakus.
Speechless to say the choices of bright colorful palettes making a world of pop-ups and beautiful decorations that I could wear!
Here's one of her videos shown as well from it for an old project.
ALL THE THiNGS i LiKE. Don't you?
Max
's old work which I do absolutely support the message conveyed 100%!
I was looking for an illustrator in doing hand-lettering for kids books, and found
Cate James
but the lettering isn't suitable. But this cassettes pattern is so Frankie-like, it's retro-cool!
Fellow Lomo-er Silvi shared a link in her profile, and the photo linked to it has its own blurry appeal. I immediately checked not only finding photography works, but illustration!
It's called
bluenote photograph.
Hailing from Japan.
SUGOI lah. I cannot hide the respect and my geeky love for them. Nuff' said.
And, doesn't that last picture reminds you of
Kenzo's Poppy
?
Cute~
Sea of Shoes' third round trip to Tokyo and sighted a super striking illustration in the road. I envy her. Reminds me of this quick project I'm doing which is to be revealed the day before I go back home.
from...
...to
If I was to be still in Foundation level, then
Lola Dupré
's work would be one of my examples. Un/Fortunate thing is I've graduated from it! But it's still amazing to see those meticulous paper turned puzzle to create a clean piece. I'd still have UHU balls get stuck in between them.
and finally, one more person behind the big fashion glossies who decorates their pages beautifully! This is
Sabiene Pieper
and her drawings are most familiar with our eyes.
She mixes labels between commisioned such as the first image for Elle (interesting layout as well) and the second image plainly her fine art 'scribbles'. To this German it's scribbles, but to me it's god work ( the usual term we'd label our friends, "god-like" drawings/sewing/etc.)