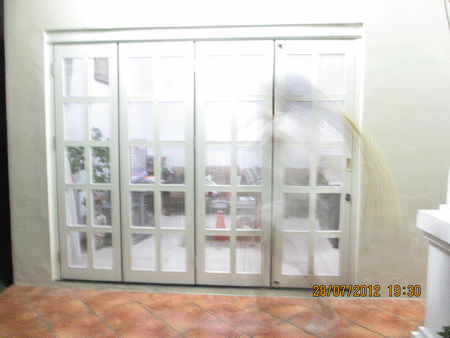 B2B2 is really all about the black and the white and some hues in between.
It would have had a better title named 'Armour' but because of the
former post
I did in writing in my two days in Jakarta, I have to be consistent.
I thought the top was rather funny and it is a literal image of
yellow flash
- if it wasn't for my bag. So the second most daring outfit, it seems, in a blink of an eye is plain smart and normal casual. The thing is, everyone doesn't stare on the dress with a simple knot or my double-armour in my bangles (gotten for $6 each in a Diva sale, fantastic) or whenever I wore my 5-dpi look-a-like shades. I had bruises on my shin and my arms that the stockings and bangles serve as a cover.
It was my shin and my shoes that made people gawk.
"That girl must be out of her mind to tattoo her entire shin like that, goodness" is what they must have thought. "With that shoes as well - egad, what kind of trashing fashion is this?"
If you were to enter Plaza Indonesia, the Paragon of Singapore, the Saks Fifth of NY, the Harrods of London, then yeah, you'll get stared at until you feel your legs burn by their eye-starring lasers and whispers.
The secret answer is about the stockings, which I utterly adore because of its 110% foolproof of letting everyone know that I did went to a tattoo parlour and got a one-for-one deal: pay the dragon, get the girl riding on it free tattoo picture are from
Carrie Chan.
Met her over at Blueprint and ordered few sets for myself so prepare for it, dear fashionable Indonesians, I'm wearing them more and get over it - you'll want them too.
Into my opinion about the current market of Indonesia's retail:
Everything in Indonesia is now bloody exxxxxxxxxxxxxxxxxxxxxxxxxxxxx ship me to Bangkok this instant.
Get designer stuff (local) for reasonable prices and for them to sustain. Only Danjyo maybe fits my pocket most but the rest are rather out-of-your-space. But yeah, that was literally it, there was nothing else that is an entire avenue for local/multi-lable shops and other hip places because it's all been foreign-absolutism in the market (er like Singapore of course, but they have more selections on the indie side) where these are very commercialized brands.
Besides spotting new multi-label stores that popped up around Bandung which I have not CHECKED IT OUT YET,
anyone else got ideas where else I should go and have a look for local labels, multi-label stores besides Jade, Fjlo, Goods Dept.? Fire away please!
wearing ADHOC dress-shirt, Diva gold bangles, RI.By.Carrie tattoo stockings, Feiyue sneakers.
ready stance!
PS. Olympics shoutout !!! SINCERE CONGRATULATIONS TO
TRIATNO,
SILVER MEDAL for Weightlifting FOR OUR COUNTRY! HE'S IS VERY ADORABLE IN ANSWERING IN ENGLISH FOR THE HOST TO HAVE CONGRATULATED HIM. Achievement indeed.
AND for
Rachmawati
in her Archery onto the next round... SPANKING AWESOME!
Just received: visit if you can, I wish I was there to see these 3D artworks myself, more less commercial than LV's Kusama (of course I still love her, LV or not, way back then), much probable in concept.